Dr. Geetaben Ramjibhai Chaudhari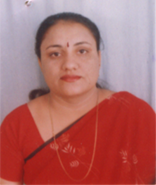 Designation
Associate Professor(HOD)
Email
geetachaudhari1975@gmail.com
Date of Appointment
13/07/1998
Qualification
MA,BED,Ph.D.
Specialization
Indian English Literature
Co-Ordinator Centre for BAOU From 2008 to 2018
Co-Ordinator Centre for SCOPE From 2010to 2018
As a Resource person at Samarpan Arts and Commerce college Gandhinagar -31-01- 2020,01-02-2020
4.As a Professor In-Charge Youth festival & Cultural Committee From-2008 to 2016
5.As a Member of the Board Of Studies From-04-06-2015 to 03-06-2018
Narendrabhai Keshavlal Patel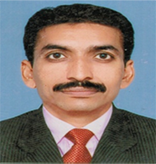 Designation
Assi. Professor
Email
narenkpatel@gmail.com, narenkpatel@rediffmail.com
Date of Appointment
07/09/1994
Date of Appointment in this Institute
23/09/2007
Qualification
M.A., Ph. D.
Specialization
Fila Adaptation Study, Comparative Literature
| | |
| --- | --- |
| No. of research papers published | ISSN: 15, ISBN: 04 |
| No. of research papers presented in Seminars/ Workshops/conferences | International: 06, National: 12 |
| Research projects | Minor Research Project U.G.C. funded: File No: 23-1564/09 (WRO), sanctioned on 13 March 2010 Rs. 65000.00, Completed on 12/06/2013 Title: "Jane Austen's Novels and their Film Adaptations: A Comparative Study" |
| Ph. D Thesis Title | Jane Austen's Novels and their Fila Adaptation : A Comparative Study |
| No. of Ph. D students | 03 |
| No. of M. Phil students | 01 |
State Level Award For Outstanding Contribution in Education, July 24, 2016 by Indian Council of Literary, Social Education and Cultural Council, Ahmedabad
NSS, Program Officer, Shri P. K. Chaudhari Mahila Arts College, Gandhinagar, 2012-13 to 2014-15 and 2018-19 to 2020-21
Member of the Board of the Studies, Hem. North Gujarat University: June 2004 to April 2006
Chairman of the University Exam. F. Y. B. Sc., Hem. North Gujarat University: June 2005 to April 2008
Co-ordinator for visit of AAA Peer Team, September 2013
Co-ordinator for visit of NAAC Peer Team, September 2012
Chairman of the College IQAC Cell, 2012-13 to 2014-15
Resource Person at the Director of Languages, Govt. Of Gujarat In the Refresher Courses for the government officers: 2007 to date
Resource Person in BISAG, Academic Staff Training College, MHRD Centre, Gujarat University
Examiner and Paper-setter in Gujarat University, BAOU, Children University, IITI, Gujarat Vidyapith, GTU, KSV
Jury Member, Youth Festival by U. V. Patel College of Engineering, Ganpat University, Kherva, Mehsana and Kadi Sarva Vishwavidyalaya, Gandhinagar
Official at Special Olympic Bharat Gujarat, 2-5 January 2010, Gandhinagar
Active member in Junior Citizen Council, Gandhinagar. Committee member in Gandhinagar Red Cross Society, Secretary of Bharat Vikas Parishad, Gandhinagar Branch
Bharatsingh Pratapsingh Rao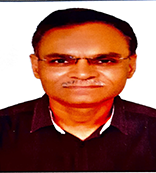 Designation
Associate Professor of English
Email
bharatsinghrao1966@gmail.com
Date of Appointment
28/11/1988
Date of Appointment in this Institute
27/08/2014
Specialization
Study of the quintessence of Indianans in Indian English Literature
Experience
UG-32 years, PG-7 years and six months
| | |
| --- | --- |
| No. of research papers published(Mention if published in the UGC approved Journal) | ISSN - 02-one in the U.G.C.(CARE LIST) Approved Journal), ISBN - 01 |
| No. of research papers presented in Seminars/ Workshops/conferences | State – 01, International - Nil, National - 02 |
| Ph. D Thesis Title | Girish Karnad : A study of His Sense and Sensibility(Pursuing from Gujarat University)) |
| Ph. D Thesis Title | Jane Austen's Novels and their Fila Adaptation : A Comparative Study |
| No. of Ph. D students | 03 |
| No. of M. Phil students | 01 |
Attended the F.D.P. Programme organized by K.C.G. from 12/10/2015 to 17/10/2015 at K.C.G; Ahmedabad.
Delivered a lecture as a Guest Faculty in BISAG (Sandhan) on 16/12/2011 on Modal Auxiliaries.
Delivered a lecture on 18/07/2017 as a Resource Person in the Orientation Programme for new volunteers of N.S.S. in Samarpan Arts and commerce college, Gandhinagar.
Delivered a lecture as a Resource Person on 14/09/2018 on 'Outline History of English Literature' in Samarpan Arts and Commerce college, Gandhinagar.
Taught as a Guest faculty in Samarpan Arts and Commerce college, Gandhinagar, under the One-week Faculty-students Exchange Programme on27/01/2020 and 28/01/2020.
Taught Correct usage of Grammar and Communicative skills as a Resource personto the Guj. Government employees in Feb.2015, July-2015, Sept. 2015 and Dec.2015 in the office of the Director of Languages.
Rendered Service as a Judge in the University Level Elocution Competition on Indian National Movement and Independence in S.S. Mehta Arts and M.M. Patel commerce college, Himmatnagar, on 18/12/2009
Rendered service as N.S.S. Co-ordinator from July-2015 to June -2018 in Sh. P.K.ChaudhariMahila Arts college, Gandhinagar.
I.Q.A.C. Co-ordinator since June-2019 in Sh. P.K.ChaudhariMahila Arts college, Gandhinagar
As a Subject Expert in Interview Committee for the selection of assistant Professor(Self-Finance)of English
On 24/09/2011 in R.R. Mehta college of Science and C.L.Parikh college of Commerce, Palanpur
On 14/09/2011 in Seth Sh. SevantilalTribhovandas Arts college, Gadh, Ta. Palanpur, Di. Banaskantha
On 08/03/2012 in Atul Polytechnic, At- Khadat, Ta. Vijapur, Di. Mehsana